May 3, 2021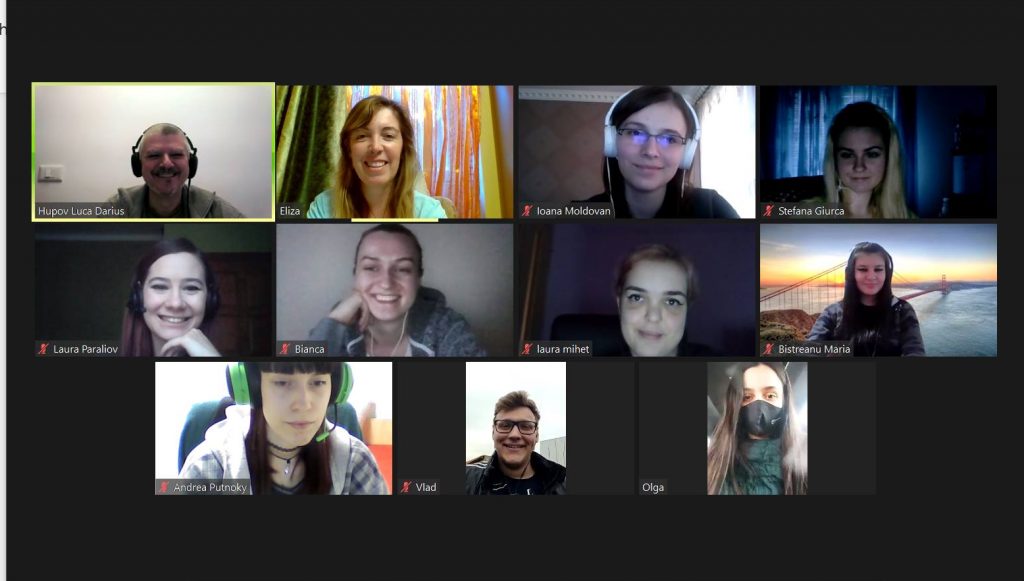 Thursday, the 28th of April, the first Zoom meeting of the volunteer team that will be translating and subtitling the films in Romanian took place. These films will be presented at TGIFF 2021. The team, consisting of 10 translators, students, and master's students from the West University of Timișoara, is coordinated by Eliza Filimon, Senior Lecturer in Literature, Media, and Translation studies, WUT.
Without their efforts, organising the festival would be impossible as the law in Romania states that foreign films can only be publicly screened if they are dubbed or subtitled in Romanian. The team will have much work to do as the festival has four categories: Science Fiction, Fantasy, Animation and Comedy/Parody, each with two sub-categories: short films and full feature films. Besides the films from the official selection, which will be judged, there will also be a "Final Cut" selection. This one includes good-quality films that did not make it to the official selection.
Therefore, there will be around 60-80 short and full feature films at TGIFF.