September 14, 2020
2 Aliens – Safe Space is a movie that participates at the TGIFF festival in the Official Selection.
Trailer:
Director: Thomas Zeug
Country: Germany
Category: Sci-Fi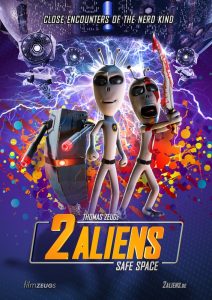 Summary: The two aliens Quiqueck & Hämat are having a Close Encounter of the NERD kind. They stumble upon an extraterrestrial race with a weird form of communication. But their news "friends" have their very own plans!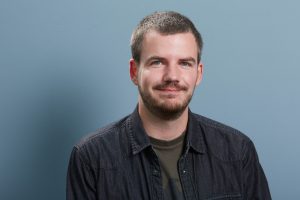 Director Biography: Thomas Zeug, geboren am 07.07.1987, aufgewachsen in Regensburg, ist ein mehrfach ausgezeichneter Filmemacher und VFX-Artist, wohnhaft in München. Schon in seiner Kindheit faszinierten ihn Filme und das Kino, so dass er beim ersten Spielen mit der Videokamera seines Vaters diese direkt schrottete! Aus Mangel an bereitwilligen Mitstreitern als Schauspieler oder Kameraleuten begann er erste Gehversuche im Animationsfilm mit Papier, Stift und Lego. Viele Jahre und Filmprojekte später brachte sich der Autodidakt die digitale Videobearbeitung am Rechner bei und entdeckte seine Liebe zur Computeranimation. Mit seinen Projekten konnte er bereits diverse Preise gewinnen, darunter mehrfach den Deutschen Jugendvideopreis, Auszeichnungen der Regensburger Kurzfilmwoche sowie den einmalig verliehenen Jupiter Rookie Award. Dies machte ihn auch zum Jurymitglied mehrerer Filmfestivals und -wettbewerbe. Er absolvierte eine Ausbildung zum Mediengestalter Bild und Ton bei ProSiebenSat.1 in Unterföhring und ist heute beim Tochterunternehmen RedSeven Entertainment als Visual Producer angestellt.