September 11, 2020
Trauma Industries is a movie that participates at the TGIFF festival in the Final Cut Selection.
Trailer:
Director: Jethro Massey
Country: France
Category: Sci-Fi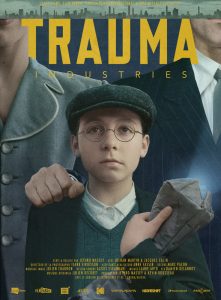 Summary: It's a big day for Joseph, his family is taking him to the Smile-Rite® toy factory to celebrate his twelfth birthday. And everybody knows that when you turn twelve, that's when you become a man…Taking a look at today's world through the eyes of a 1940s style science fiction movie, Trauma Industries was shot on 35mm film, using techniques and technology of the era. An independently produced film which takes a critical look at how we become entangled in a society of mass media, mass production and mass consumption, Trauma Industries was produced in the spirit of it's message, bringing new life to old things wherever possible; using out of date film stock left over from a feature film, old cameras and equipment borrowed from friends, costumes bought from flea markets, and filming in a disused psychiatric hospital.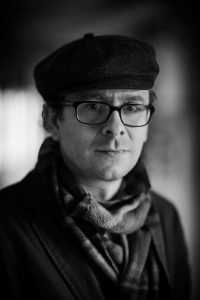 Director Biography: Jethro is an Anglo-French, Paris based filmmaker working in fiction, music video and documentary film.