September 5, 2020
The Magic Crown is a movie that participates at the TGIFF festival in the Final Cut Selection.
Trailer:
Director: Vincenzo Lamagna
Country: Italy
Category: Fantasy/Fantastic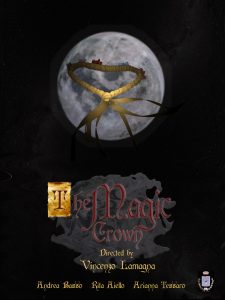 Summary: In the darkness of her bedroom, Andrea does not remember anymore what does it mean to feel at home or to feel safe. The bad wolf knocks on time at her door and, at the apex of fear, Andrea always escapes in a world far far away, in a different reality where fairytales, indeed, really do exist.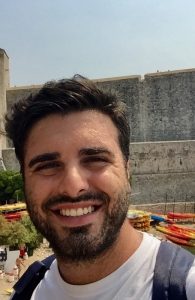 Director Biography: Grown up with the masterpieces of Burton, Spielberg and Tarantino, and fascinated by Refn and Kevin Smith's poetics, Vincenzo Lamagna graduates in "Cinema, Photography and Television" at Accademia di Belle Arti of Naples. Meanwhile, he realizes his first short film, "Il mare della tranquillità", in 2016. Next, while specializing in film criticism and getting close to stop motion world, he directs "Reality or Dream" (2017).
"The magic crown" is his third short film, where he expresses his love for fantasy. During this period, three music videos with his signature are released, while his first long movie is in post-production.