September 5, 2020
The Girl/La Fille is a movie that participates at the TGIFF festival in the Official Selection.
Director: Keegan Connor Tracy
Country: Canada
Category: Fantasy/Fantastic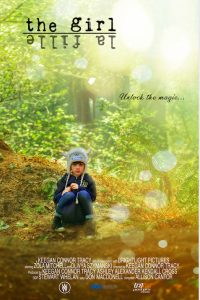 Summary: A young girl playing in the forest comes across a mysterious curio which transports her to 1920s France…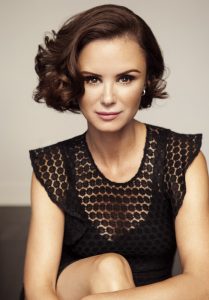 Director Biography: Keegan Connor Tracy is an award-winning actress best known for her ability to play a diverse range of characters – from the inscrutable Blue Fairy on ABC's hit show Once Upon a Time to her turn as troubled teacher Blair Watson, who wooed young Norman in Bates Motel, she continues to explore the spectrum as an actor. Now enjoying her fourth season as a Professor of Magic on Syfy's hit The Magicians, she also rules as Queen Belle in all 3 installments of Disney's smash musical success Descendants. She has also been known to destroy a zombie or two in Legendary Films' adaptations of the Dead Rising franchise, and recently recurred on Netflix's A Series of Unfortunate Events – to her delight. Whether she is training in Muay Thai to help with fight scenes, practicing guitar and ukulele to perform for live audiences or loading up the raft for a whitewater expedition, Keegan is always looking for what's next. Her children's book This is a job for Mommy! was released by Promontory Press in fall 2018 and she is working on her next project A Keegolicious Cookbook, bringing together the food and stories she loves. The Girl/La Fille is her directorial debut.
Check out her social media and see what's she's up to!
@keegolicious IG: keegolicious FB Keegan Connor Tracy