September 11, 2020
The First Edition of the TGIFF Sci-Fi and Fantasy Film Festival signed a partnership with Kurodahan Press and Cadmus Press in order to promote the festival.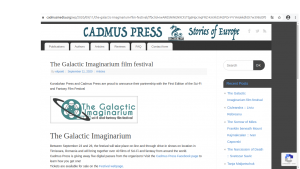 Cadmus Press is a newly established publishing company created to fill the growing demand for excellent English translations of outstanding literature from the regions collectively known as Eastern and Southeastern Europe.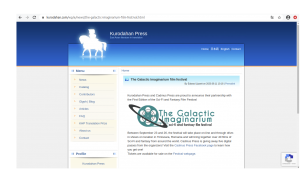 Founded in 2002 by three expatriate Westerners living in Japan, Kurodahan Press is poised to become an important new voice in publishing.