August 30, 2020
The TGIFF Science Fiction and Fantasy film festival is building an original concept that goes beyond the traditional boundaries regarding a movie festival. This is done by reaching out to different communities of fans that are connected to the world of the movies. Video games have become a phenomenon in the popular culture, even though there are some voices that claim that they should not be considered art. Cinematography was met with the same opposition more than a century ago, only to be classified as the seventh art later.
In the video games area, fans will be able to watch live gaming sessions on Twitch, with games that were provided by our partners, lectures and games presentations and also giveaways (offering free video game keys). The coordinator of the video games' section is Marius Gordan.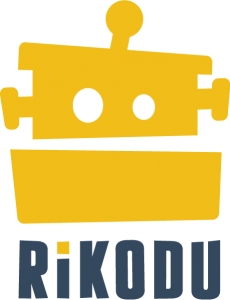 The first partner at TGIFF in our video games' section is the Romanian company Rikodu that will provide us with the game titled Frankie's Revenge. The game features robots as its characters and can be bought from Steam at this link. Rikodu's Discord channel can be accessed here and the Facebook page at this link.
Rikodu sells games at an international level, as they have launched a game for the South Korean market a few weeks ago.
TGIFF launched a call for participants in our programme, which also includes the video games area, where we address the game companies and also the gamers. More details can be found at this link.
In order to participate at the two days of the TGIFF festival, where we will also have giveaway campaigns, you can buy a ticket at: https://www.bilete.ro/tgiff  for the price of a pack of cigarettes (20 lei).