September 13, 2020
Sprain is a movie that participates at the TGIFF festival in the Final Cut Selection.
Movie:
Director: Pierre-Louis Umdenstock
Country: France
Category: Sci-Fi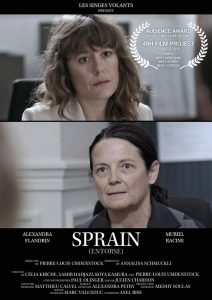 Summary: Géraldine is hurt. But her work day has just begun.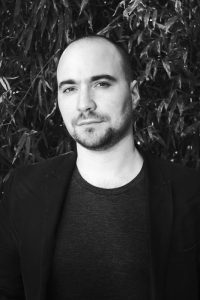 Director Biography: Pierre-Louis Umdenstock is a writer-director and postproduction technician. He made his first shorts during his studies at the National School of Fine Arts, in Paris. In 2009, after additional studies at the Colombia College Chicago (Film and Video department), he co-created L'Atelier 321, a collective of filmmakers where he directed short films for five years. In 2013, Pierre-Louis was selected to the Berlinale Talent Campus and was a finalist of the Script Pitch competition of Festival Interfilm Berlin. In 2016, he was selected to the 48 Hour Screenwriting Marathon of the Valence International Screenwriters Festival. In 2018, he won the festival De l'écrit à l'écran screenwriting contest, and directed the short film "Sprain", awarded at the 48h Film Project – France and selected to several festivals around the world. In his films, Pierre-Louis Umdenstock creates unusual worlds where reality and fantasy coexist.