September 7, 2020
Novagrad is a movie that participates at the TGIFF festival in the Final Cut Selection.
Trailer available at this link.
Director: Lorenzo Corvino
Country: Italy
Category: Sci-Fi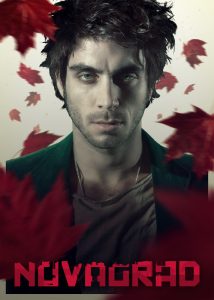 Summary: 2081 – World borders are disbanded, creating social and ethnic heterogeneous conglomerates. In the East Block of a distant city, a relentless series of homici- des breaks the silence. Only one person seems to be linked to the trail of dead bodies. His name is Kevin Grace, an anony- mous crime news photo reporter who suddenly finds out to be a murderer. Suddenly day starts to be haunted by vivid nightmares, where snap-shots are showing shades of evidences. To investigate he has to remember what he dreamt and connect it with reality. Shortly Kevin starts to investigate on his alter-ego and commu- nicate with him. He has to be stopped. The only clues to the answer are inside his dream state. Ke- vin, helped by his best friend Leonard and his enig- matic soul mate Verity, decides to start his own inves- tigation instead of embracing madness. However, the walk through the trail of blood brings him into unexpected troubles, forcing him to sneak past the radar of Detective Minardi, chief of the SERV police that controls the East Block and is investigating on the suspect suicide in the abandoned Stanford Villa. The silent and filthy suburbs once called home are soon chan- ged into a theater of death, where the line between dreams and reality is barely perceptible. With no safe place to go and nobody to trust, Kevin walks on the razor's edge. Until he finds out that the only way to defeat his alter-ego is to remain stuck in a limbo between dream and reality. That's the only place where he can take control and stop himself by taking the hardest decision.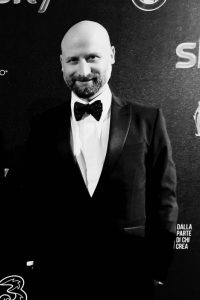 Director Biography: Corvino, born in 1979, is an Italian director with extensive film experience on sets in different roles, from assistant director to assistant director, from planner to curator of publicity and video clip director, who with his first feature, WAX: We Are the X, served in the triple roles of director, screenwriter and producer which resulted in him ranking third for Best New Director at the David Di Donatello Awards. He has over 30 festivals in a year under his belt, among which he won the Best Film in Foreign Language at the International Filmmaker Festival of World Cinema in London and Primo Award at the 49th World Fest in Houston Texas.