September 6, 2020
Daisy is a movie that participates at the TGIFF festival in the Final Cut Selection.
Director: Santiago Vázquez Gaytán
Country: Canada
Category: Fantasy/Fantastic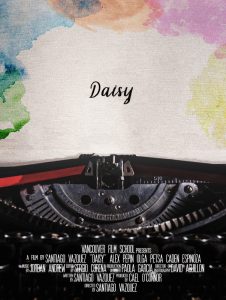 Summary: This is a story about George. A novelist who is retreating for peace and quiet at his summer home in the woods. We follow him through his abrupt writer's block where nothing he writes seems to be good enough. Soon after he hears music coming from the forest and is later acquainted with Daisy, who is a mystical child. She mimics George's self conscious and brings him back on the road to creativity, through reminding him of a much simpler time when he was a kid.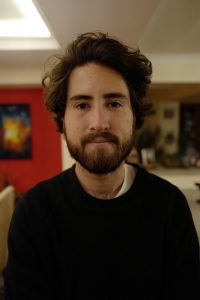 Director Biography: A young filmmaker born and raised in Mexico City. He started his career studying Communications and Digital Media Management at Tecnológico de Monterrey in his hometown, where he became the president of the Student's Association of Communications. Planning and managing events ranging from Film Festivals to conferences. After taking part in a couple of short films and participating in various other productions (music videos, live sessions, web series, etc.), he got a scholarship to study Film Production at Vancouver Film School, where he studied to expand his knowledge and find success internationally. Now graduated, Santiago is determined to make his mark as a director.